Premio Francesco Fabbri 2020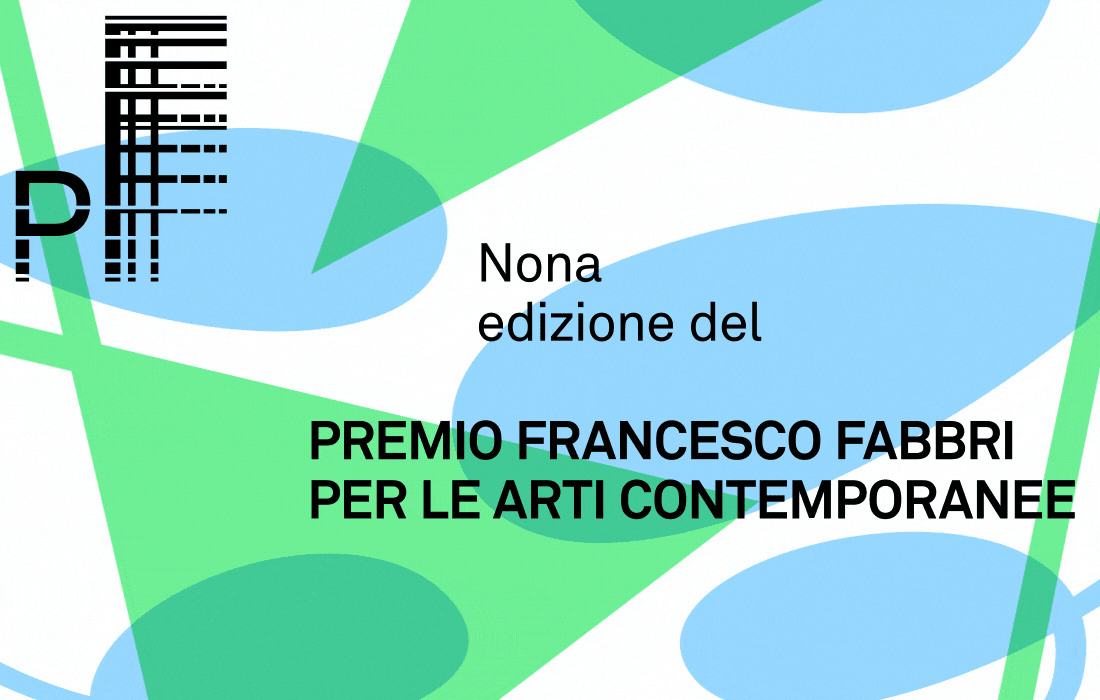 FRANCESCO FABBRI PRIZE
The submission deadline for Francesco Fabbri Prize for the Contemporary Arts has been extended to 17th September

Due to the great amount of entries, the submission deadline for Francesco Fabbri Prize for the Contemporary Arts has been extended to 17th September 2020. The competition intends to become a benchmark for artists, professionals and the general public in the field of research in contemporary arts.
The Francesco Fabbri Foundation is aware of the crisis due to the COVID-19 pandemic is also affecting the world of culture and the arts and the condition of art workers in particular, and has hence decided to make the registration for the 2020 edition of the Francesco Fabbri Prize totally free.
Also this year, the Prize will be divided into the two sections of Emerging Arts and Contemporary Photography. The first section will host artworks by artists under the age of 35, by any visual creative medium: from painting to art installation, from photography to video art, from performance and sound art to drawing and graphic art.
The second section, on the other hand, does not impose any limits in terms of demographics, and seeks to explore contemporary photography through a variety of conceptions of the medium, consistently with the Foundation's activities and method, which also promotes the F4 / An idea of Photography festival and the Master Course in Photography at IUAV University, Venice.
Artists from all over the world are invited to participate in both sections.
An event such as the Francesco Fabbri Award aims to create – even in such a complex historical moment – a privileged point of view on the symptomatic research of the present: in its ninth edition, it aims, through scouting, to be a radar capable of putting a spotlight over ongoing processes, by walking on a hybrid soil, rich with interconnections between languages ​​and knowledge.
The Call has been extended 17h September 2020. Artists will be able to submit their work via the Foundation's website, through an online form. The two winners will receive a cash prize of €5,000 each. The artworks will be included in the permanent collection of the Francesco Fabbri Foundation and housed at the Foundation's headquarters of Casa Fabbri.
The Prize is curated by Carlo Sala with a prestigious jury panel featuring critics and curators such as Lorenzo Balbi, Lucrezia Calabrò Visconti, Daniele De Luigi, Angel Moya Garcia, Francesca Lazzarini, Giangavino Pazzola, Stefano Raimondi and Mauro Zanchi.
The shortlisted artworks will be exhibited at Villa Brandolini of Pieve di Soligo, Treviso, from 21st November until 20th December 2020. The two winners will be announced during the opening event in the presence of experts, the press and the general public.
The Prize is promoted by the Francesco Fabbri Foundation with the private support of the Fabbri family, in collaboration with the Council of Pieve di Soligo, and the patronage of the Province of Treviso, Landscapes Stories, Lago Film Fest and TRA (Treviso Ricerca Arte).
Info and official Call:
premio@fondazionefrancescofabbri.it
Fondazione Francesco Fabbri Onlus
Via Fabbri n° 16 – Solighetto
31053 Pieve di Soligo (TV)